February 13, 2020, on the occasion of the 75th anniversary of the liberation of Budapest by Soviet Troops Ambassador of the Republic of Belarus to Hungary Alexander Ponomarev laid a wreath at the Kerepesi cemetery — the largest burial place of Soviet soldiers in Hungary. The director of the Janka Kupala State Literary Museum, Elena Leshkovich, who is on her working visit in Hungary, also took part in the ceremony.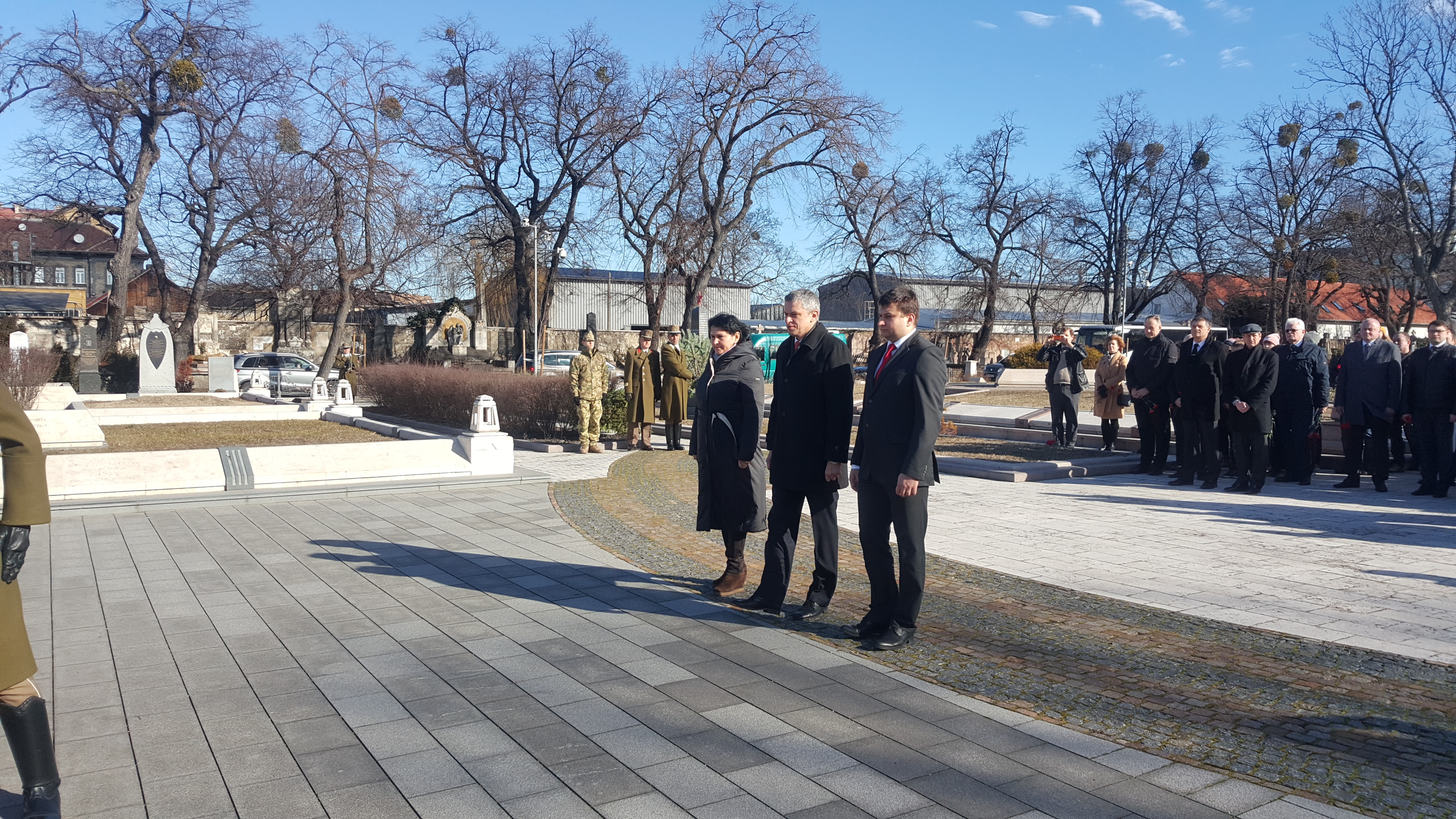 Diplomats of the Embassy together with representatives of diplomatic mission of Russia, public veterans and anti-fascists organizations, as well as the Hungarian Ministry of Defense, paid tribute to the Soviet soldiers who died in the battle for the Hungarian capital.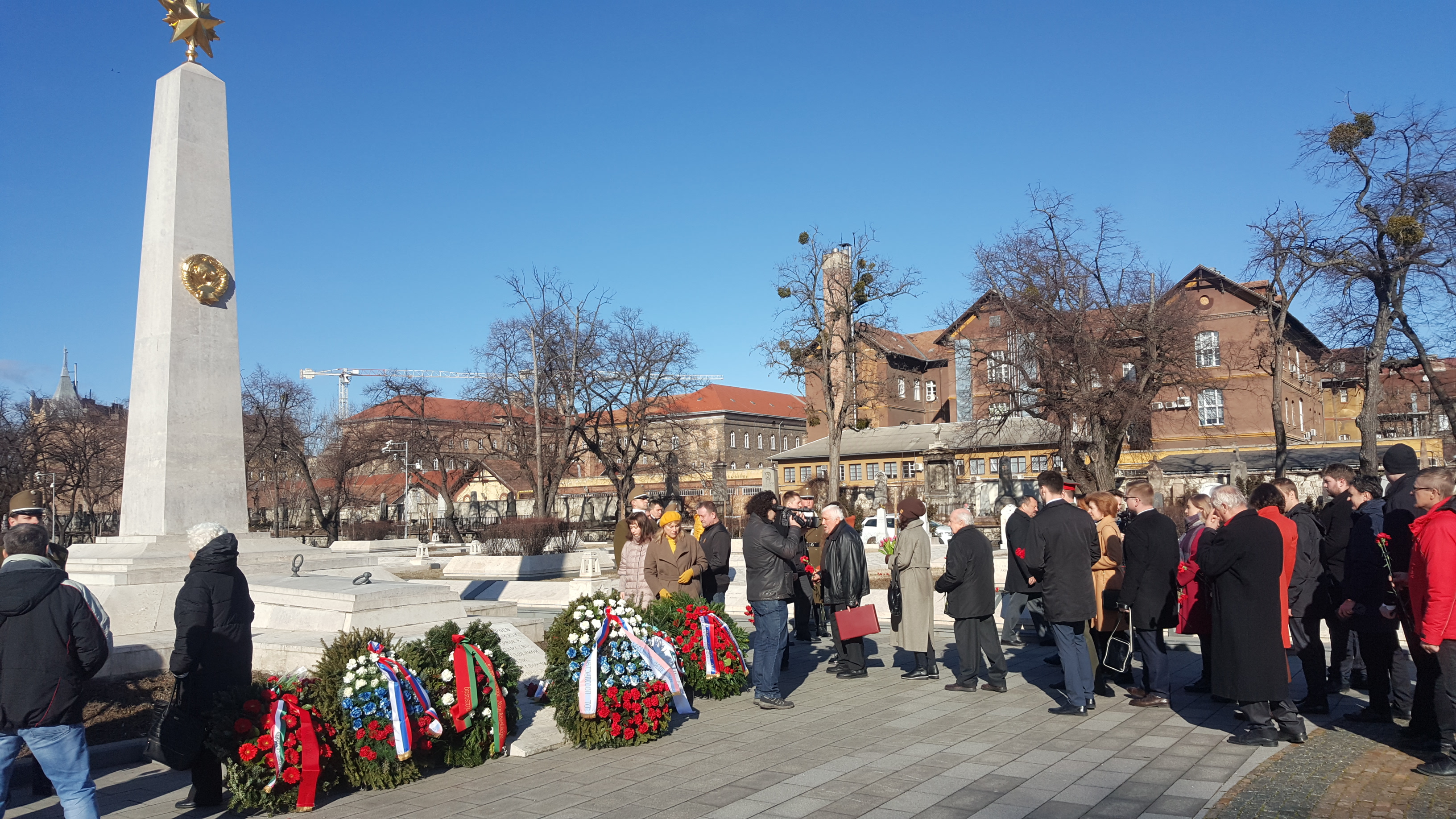 On the same day, diplomats of the Embassy laid a wreath at the "Martyrs' Monument" on the Danube embankment in Budapest, as part of a ceremony organized by Hungarian anti-fascist organizations.
The liberation of Budapest was the final part of the largest Budapest strategic offensive operation, which lasted 108 days. During the operation, approximately 80 thousand Soviet soldiers died, more than 240 thousand were wounded.
The ground from the Kerepesi cemetery were previously transferred to the Minsk All Saints church-crypt as a symbol of the memory of the victims who served to save the Fatherland for eternal prayer memory.