On November 11, 2020, the Embassy of the Republic of Belarus in Hungary organized an online briefing on topical issues of issuing visas of the Republic of Belarus for Hungarian associations of freight carriers, their entry and stay in the country under restrictions introduced due to COVID-19 pandemic.

The briefing was attended by representatives of the Federation of National Private Transporters (Nit Hungary), the National Federation of Transport Entrepreneurs (FUVOSZ), and the Hungarian Road Transport Association (MKFE). Representatives of the Belarus Association of International Road Carriers (BAMAP) and a number of Belarusian transport companies participated in the conference from the Belarusian side.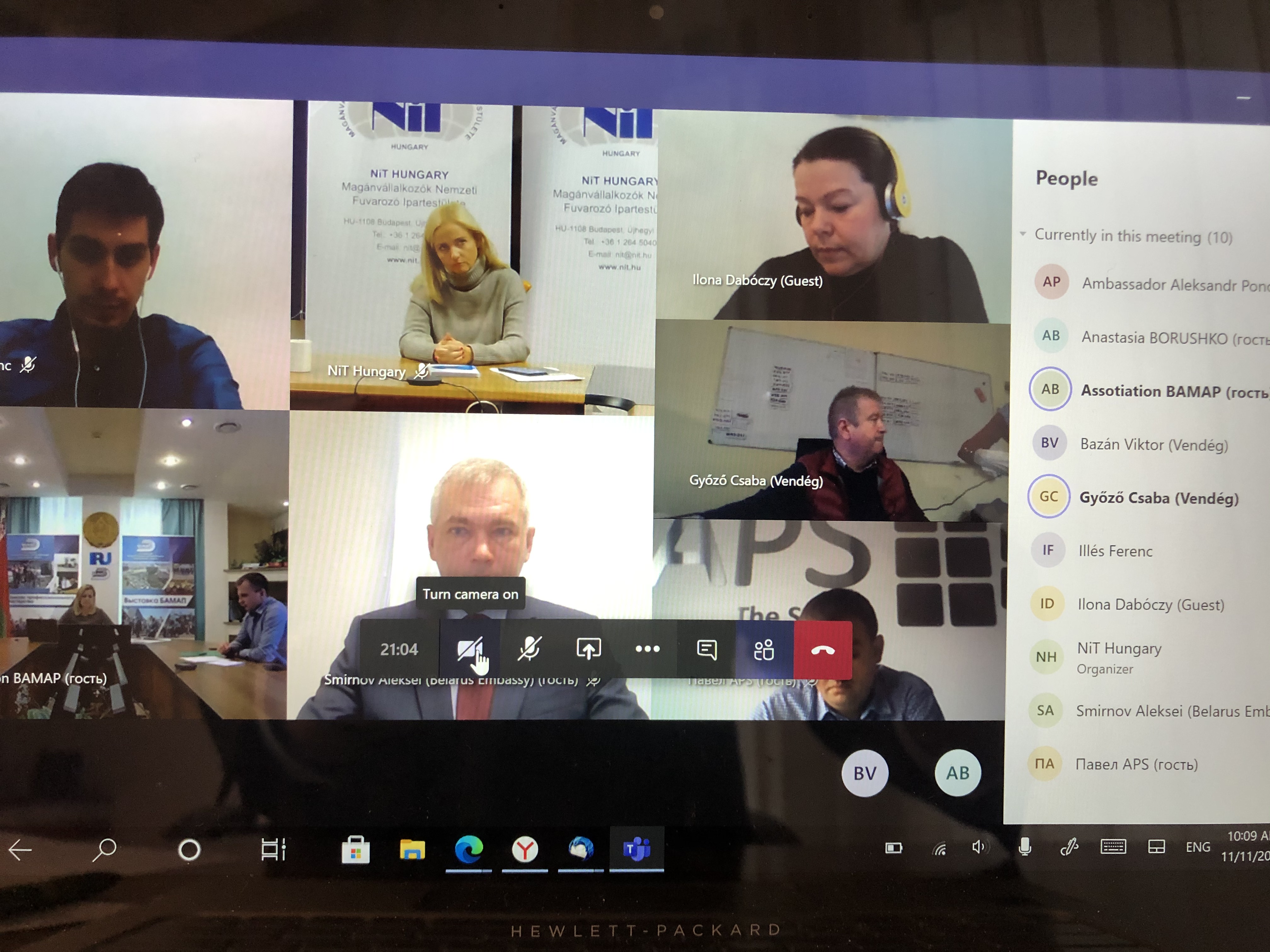 Participants of the briefing confirmed their constructive and business relationships, mutual readiness to promptly resolve problematic issues taking into account the interests of transport companies of the both countries.
The parties expressed their intentions to continue preparations for the Belarusian-Hungarian Mixed Commission on International Road Transport to be hold in 2021, taking into account the prospects for normalizing the epidemiological situation and restoring freight traffic in the region.