On 15 February 2018 the Ambassador of the Republic of Belarus to Bosnia and Herzegovina Aliaksandr Khainouski participated in the traditional briefing held by the Deputy Minister of Foreign Affairs of Bosnia and Herzegovina Josip Brkić for the ambassadors and diplomats accredited to Bosnia and Herzegovina from Budapest.
After the briefing A.Khainouski held a short meeting with J.Brkić. The sides discussed the bilateral cooperation in political and economic spheres, the current state and development of the legal framework between the countries.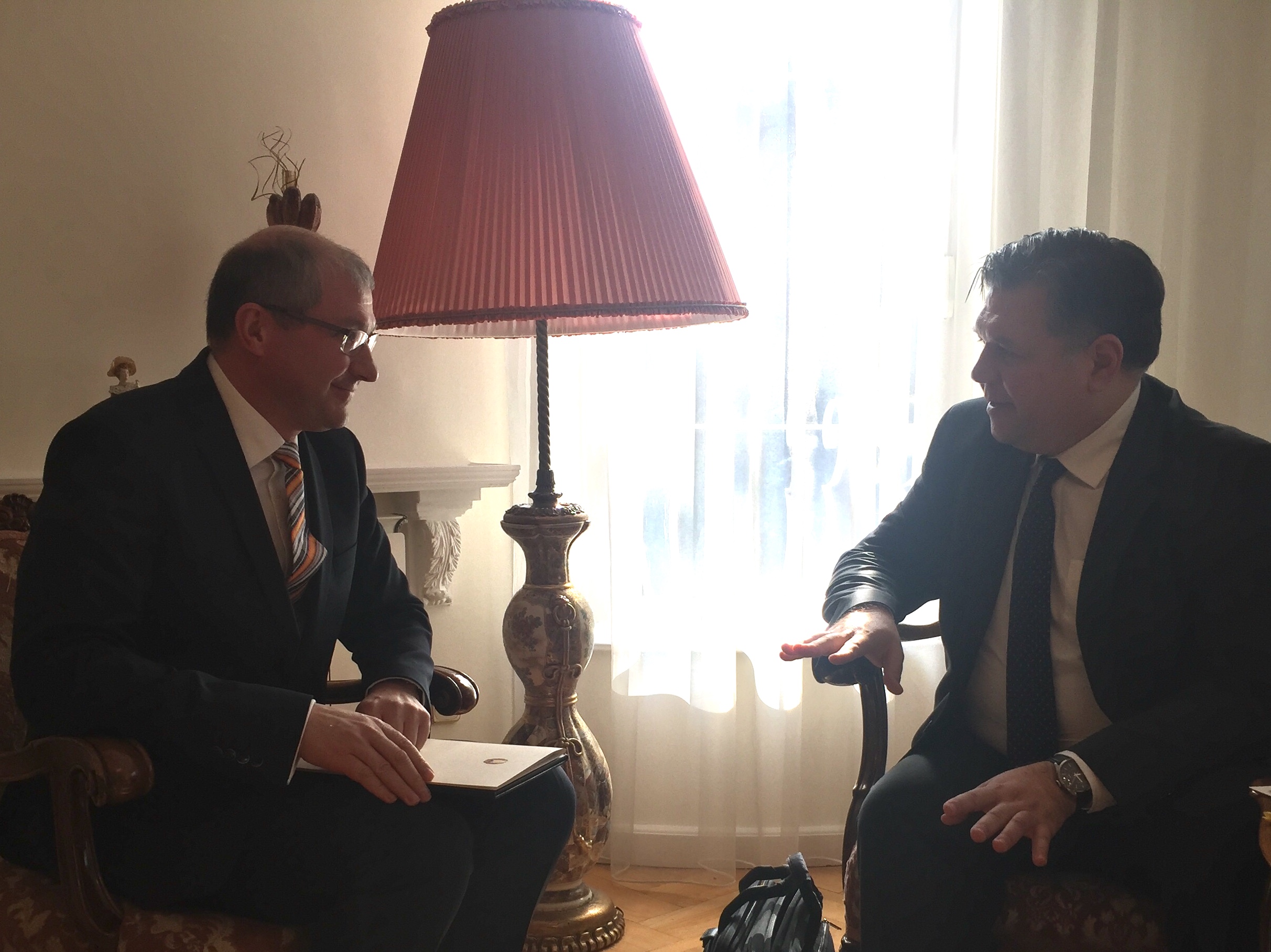 During the meeting the sides also agreed on the dates and agenda of the next round of consultations between the MFA of Belarus and the MFA of Bosnia and Herzegovina, which may take place in Minsk in March 2018.