Ambassador Extraordinary and Plenipotentiary of the Republic of Belarus to Hungary A. Khainouski held meetings with Minister of Foreign Affairs and Foreign Trade of Hungary Péter Szijjártó and Minister of Agriculture of Hungary, Istvan Nagy. The meetings were held in preparation for the Ninth Meeting of the Belarusian-Hungarian Intergovernmental Commission on Economic Cooperation, which will take place in Minsk on November 5-6, 2018 in parallel with the bilateral business forum.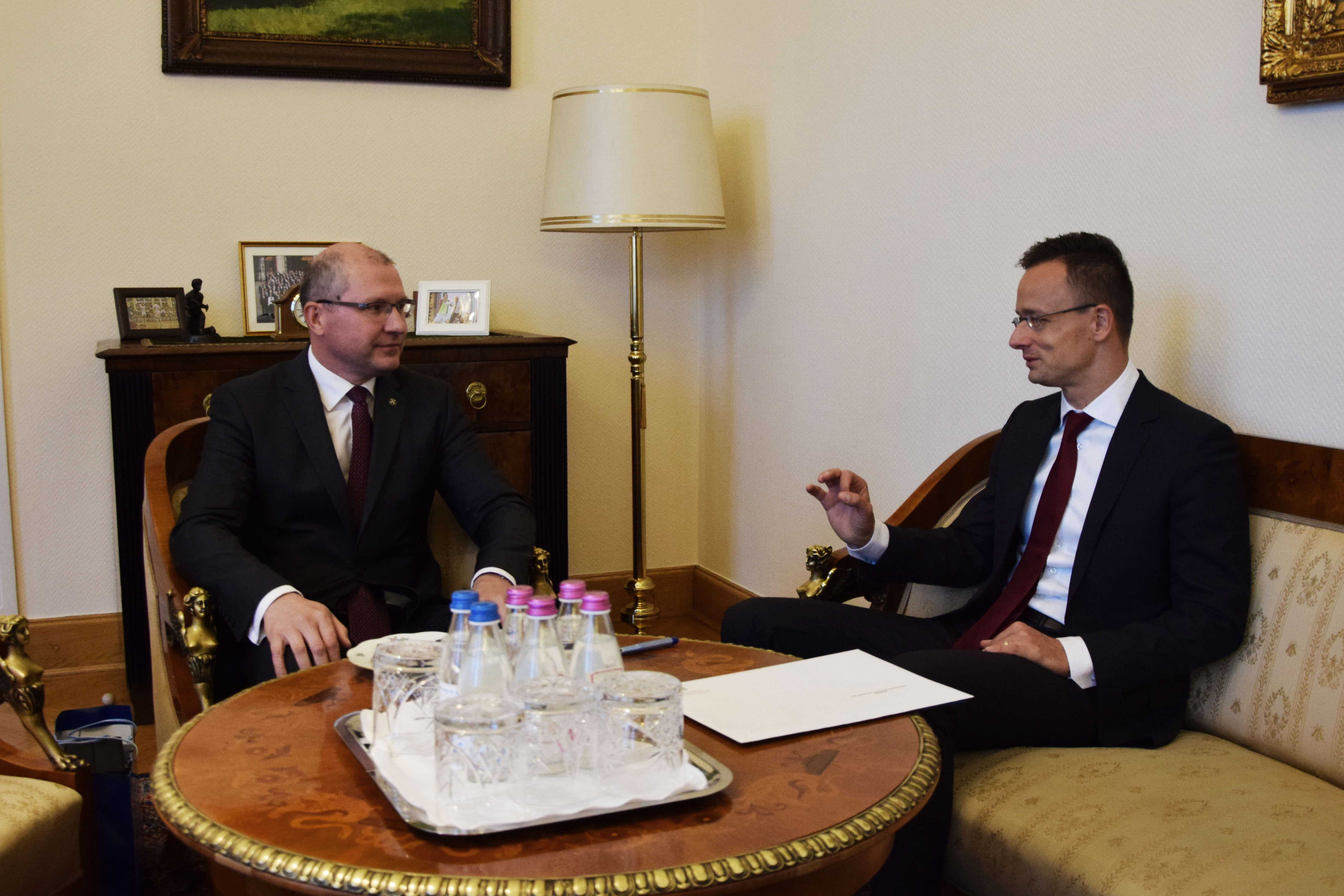 At the meeting with the Minister of Foreign Affairs P. Szijjártó were discussed the problems of strengthening of bilateral economic cooperation with a focus on the implementation of joint projects in the construction, pharmaceutical, credit and financial, transport and tourism sectors. Was reached an agreement on concrete joint steps to strengthen the juridical base of bilateral relations and to intensify and expand the topics of consultations between the foreign ministries of the two countries.
At the meeting with the Minister of Agriculture I. Nagy, the focus was on increasing mutual trade in agricultural and food products, strengthening interaction between the veterinary services, cooperation in the field of plant breeding and seed production, implementation of joint investment projects in the field of livestock and poultry. Particular attention was paid to the issues of maintaining positions and expanding the presence of Belarusian agricultural equipment on the Hungarian market.