April 30, 2019 the Ambassador of Belarus in Hungary, Alexander Ponomarev met with students of the Budapest University of Eötvös Loránd, who study the Belarusian language.
The meeting was also attended by the Director of the State Literary Museum of Janka Kupala Alena Lyashkovich.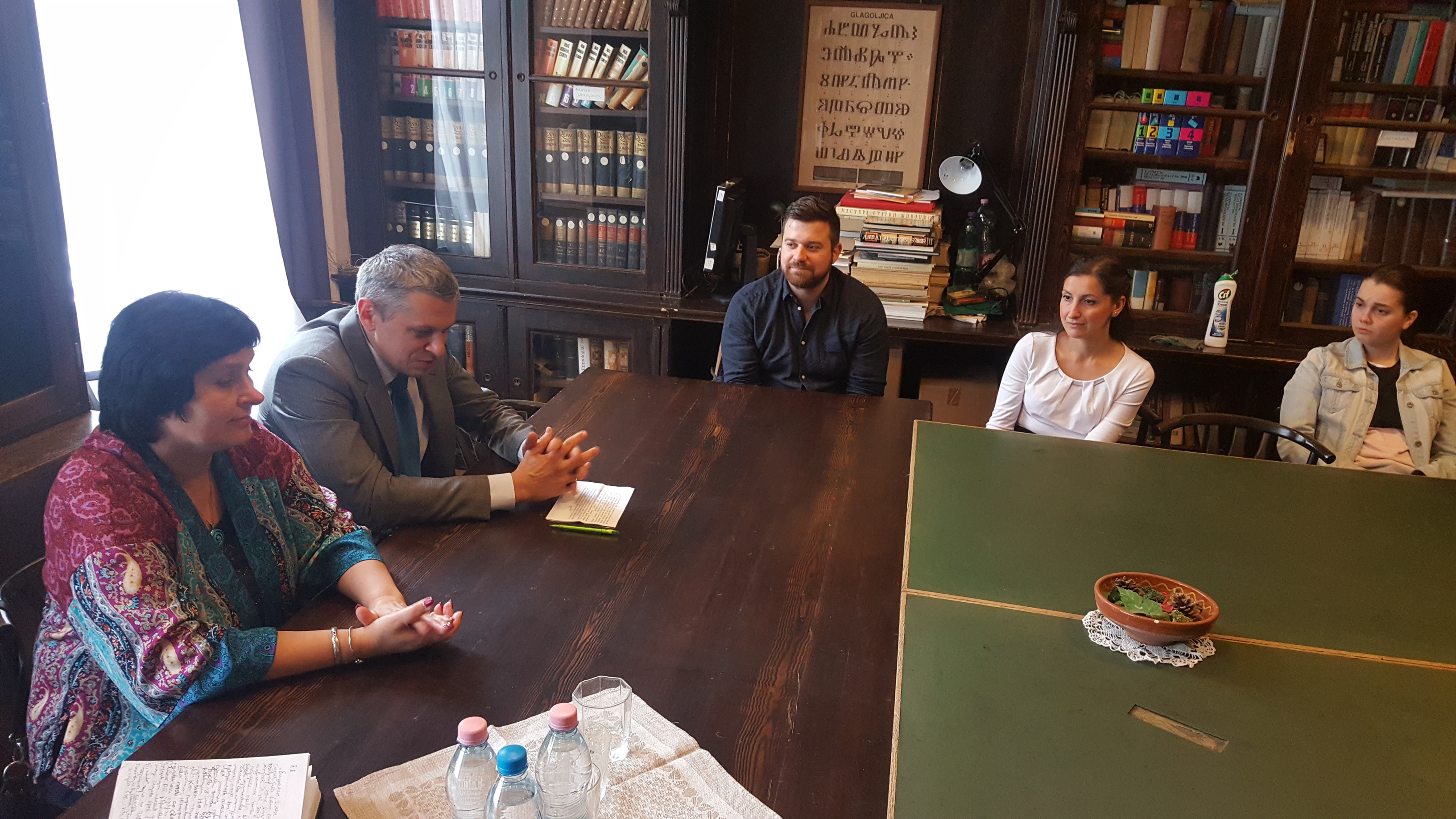 During the meeting A.Panamarov spoke on the activities of the Embassy, ​​thanked students for their interest in the Belarusian language, and discussed with them possibilities of organization of joint events.
A.Lyashkovich introduce students with the life and works of Janka Kupala and transferred to the University library publications of poet's works.
Students, on the other hand, read verses of Janka Kupala in the Hungarian language, sang Belarusian songs.