On June 29, 2016 the Deputy Minister of Foreign Affairs of the Republic of Belarus, Alena Kupchyna, is visiting Hungary.

During the visit A.Kupchyna met with the Vice-Chairman of the Hungarian National Assembly, Chairman of the Belarus-Hungary Group of friendship, Sándor Lezsák.
The sides discussed expansion of cooperation between the parliaments of the two countries, joint projects in the humanitarian and cultural spheres within the context of celebration in 2017 of 25th anniversary of establishment of diplomatic relations between Belarus and Hungary.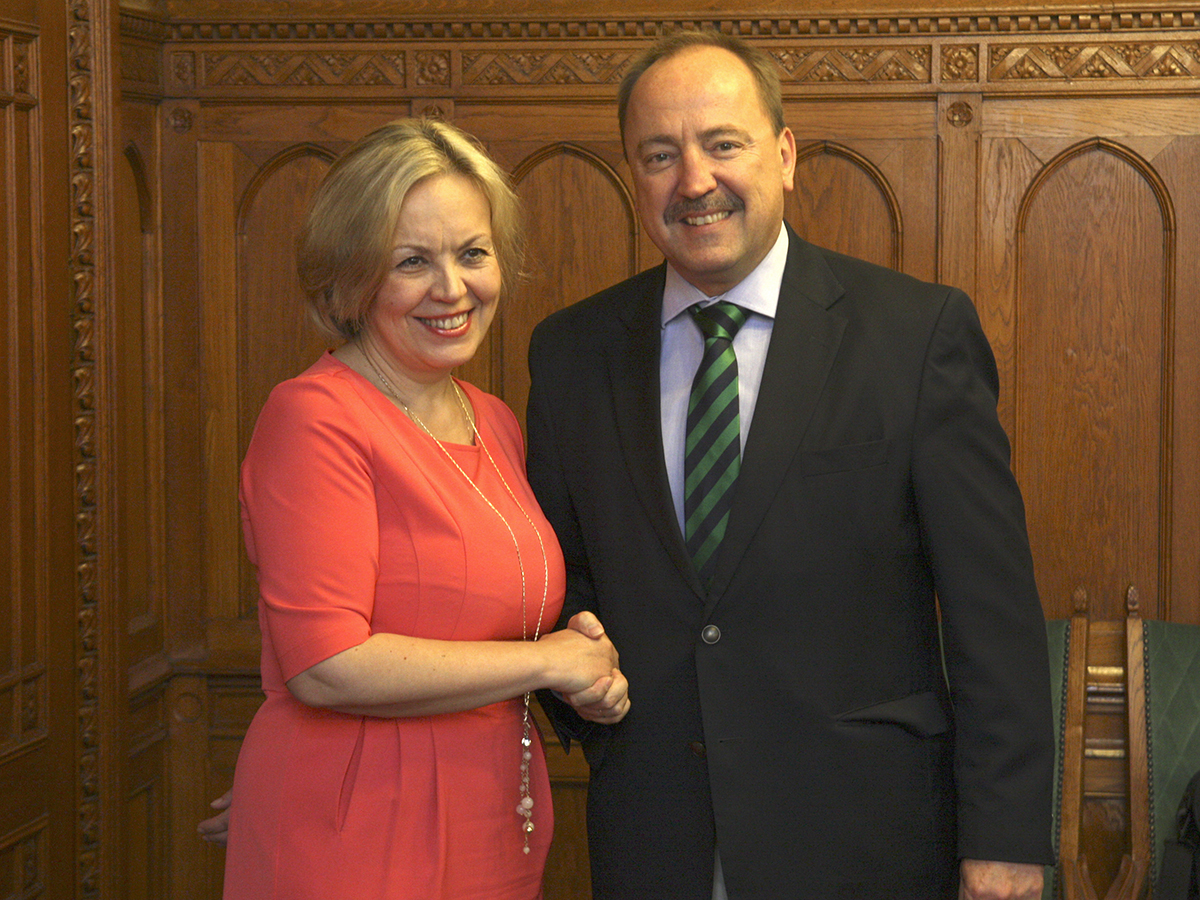 The main topic of the meeting of A.Kupchyna with the Chairman of the Commission on Foreign Affairs of the State Assembly of Hungary, Zsolt Németh, was the development of the Belarusian-Hungarian inter-parliamentary contacts on multilateral venues, including the parliamentary dimension of the Central European Initiative, of which Belarus will assume Chairmanship in 2017.

Special attention was paid to the prospects of establishing a constructive dialogue with the Parliamentary Assembly of the Council of Europe and the European Parliament. The sides discussed the results of the visit of the Hungarian parliamentary delegation headed by Zh.Németh in Belarus in April 2016.

Deputy Foreign Minister also briefed the Hungarian parliamentarians with the progress of preparations for the elections to the National Assembly of the Republic of Belarus.