November 11, 2019 in the framework of the International Energy Saving Day celebration, which takes place under the slogan "Save the climate. Saving energy and resources", Belarusian Ambassador to Hungary, Alexander Ponomarev planted birch tree in the Botanical Garden of Budapest. The plant was handed over to the Hungarian colleagues from the Central Botanical Garden of NAS of Belarus.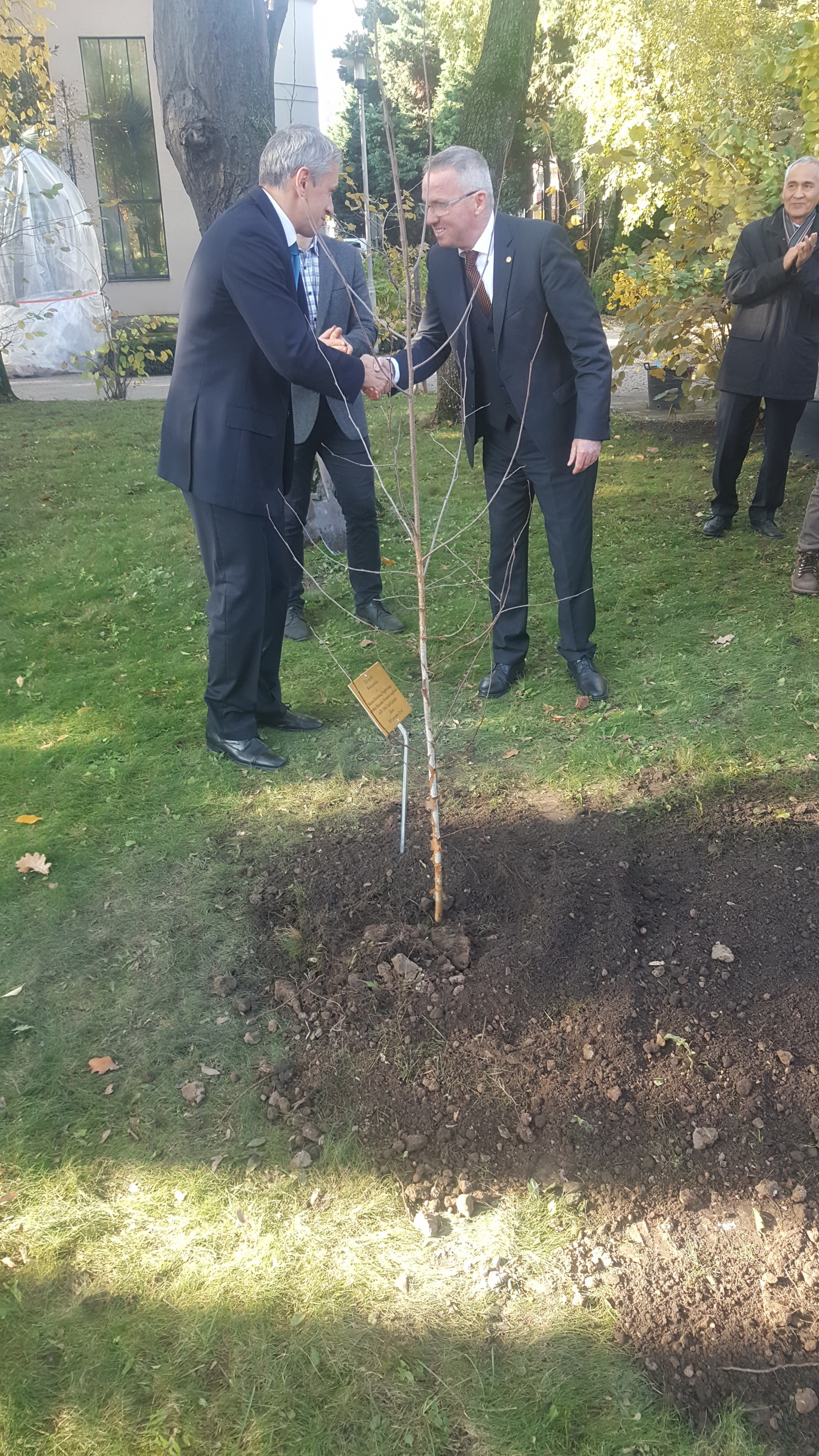 The event was attended by the director of the Botanical garden of Budapest, director of the Sustainable Development Department of the Ministry of Innovation and Technology, representatives of diplomatic corps accredited in Budapest, Belarusian citizens residing in Hungary.
In his speech, the head of the Belarusian diplomatic mission told about the role of forests in the national wealth of Belarus. It was noted that the Belarusian forest improves biosphere and the ecological environment not only in our country, but also throughout Eastern and Central Europe.
A. Ponomarev informed those present about the events that are taking place in Belarus on the occasion of the Energy Saving Day, aimed at the conservation and propaganda of solicitous attitude to energy, promoting the transition to renewable energy sources. It was noted that through these efforts Belarus is contributing to the implementation of a number of UN Sustainable Development Goals. We emphasized the readiness of our country to establish cooperation with all interested countries, including Hungary, for the exchange of experience and best practices in fulfilling the UN Goals. After the tree planting ceremony, the Embassy treated the guests with birch juice produced in Belarus.